Hey My Pretty Readers!!!!!
I am back again with one more easy and scrumptious recipe. The Moong Dal Halwa…..
This dish will tickle your senses and quench your sweet tooth cravings…
So without further ado, lets get started…
Ingredients:
1/3 cup Moong Dal
1/3 cup of small chunks of jaggery
1/3 cup Ghee
2 tbsp chopped Cashews and almonds
1/2 tsp cardamom powder
1/2 cup milk(any type will do), 1/6 cup water
Directions:
Wash Moong dal twice with fresh water
Strain the moong dal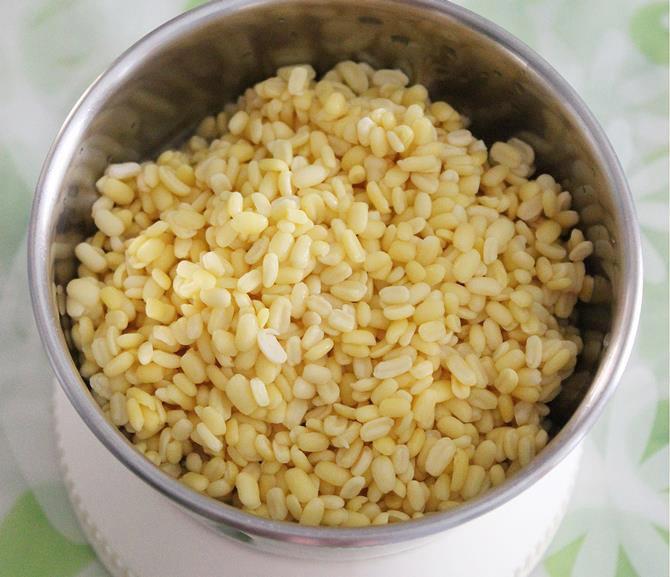 Dry roast the dal on low flame until it turns golden brown
Remove from heat and grind the moong dal to powdery consistency
Keep aside
Add 2 tbsp of ghee to a pan
Add cashews and almonds
Fry and remove the dry fruits from pan, keep aside
To the same pan, add 1 tbsp of ghee and stir in the moong dal powder
Fry and keep stirring on low flame

In a different pot, add jaggery and water. Simmer on low flame. Keep stirring until jaggery completely dissolves and forms a syrup.
Strain the jaggery syrup and keep aside.
Boil milk in a different pot and keep it hot
Add milk slowly to the moong dal pan and mix till flour absorbs milk, keep stirring on low flame.
Add the remaining ghee, cardamom powder and jaggery syrup slowly, keep stirring.
Keep on low flame for 5 more minutes and keep stirring…
The Moong Dal halwa is ready… Garnish with the fried cashews and almonds..
It is best served hot….
Stay tuned for more …..
xoxo